Catching trophy pike on a fly rod is considered by many fishermen as the ultimate pike fishing experience. This experience can be so great that many times they don't want to catch pike any other way but on the fly. Fly fishing is one of the most effective ways at catching Trophy Pike, many times when a pike is just not interested in a lure they can still be caught on a fly.
Fly fishing for pike is the fastest growing segment of pike fishermen. Novice and confirmed hardware fisherman alike are taking up fly fishing, even as a backup system.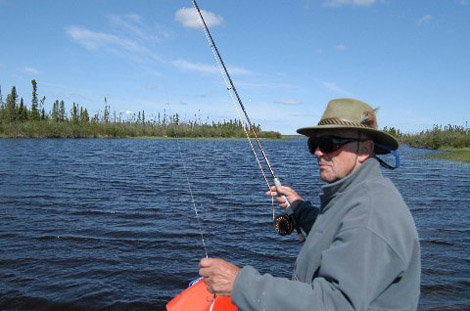 Dunlop's Lodge understands fly fishing and wants to provide its customers, novice or expert, what is needed for a successful fly fishing experience.
What are those needs?
A willingness to try something new or to expand your existing level of fly fishing expertise.
A large population of trophy pike.
Adequate water acreage and a variety of water types, i. e. shallow bays, rocky shores, weed beds, rivers and streams, with sheltered areas.
A lodge that understands fly fishermen's equipment needs, i. e. good boats with casting platforms, depth finders, good anchors, and wind socks all necessary for proper boat control.
Guides that understand the subtle differences of fly fishing, such as boat control and positioning.
Location of fish under prevailing weather conditions.
Some equipment to bring:
Fly rods - Beginner 9 or 10 weight; Advanced 7 or 8 weight
Fly lines - Floating pike taper matched to rod weight
Fly Reels - Matched to rod weight with good drags
Leaders - Titanium or tigre wire 30lb test
Flies - Good selection of proven pike flies. Two or three dozen in various sizes and colors. (See examples below)
Dunlop's Fly-In Lodge is committed to providing the finest trophy pike fishing experience in Canada for all fishermen.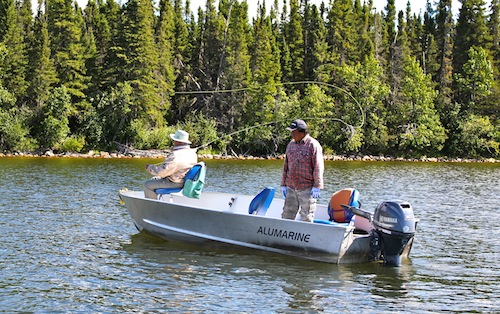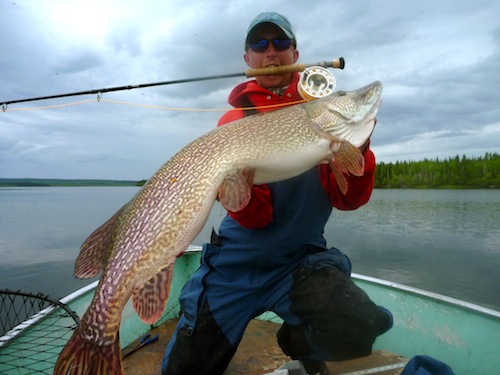 TAKE A FLYING LEAP INTO A NEW EXPERIENCE.
FLY UP, FLY IN AND FLY FISH FOR A TROPHY PIKE!!!!!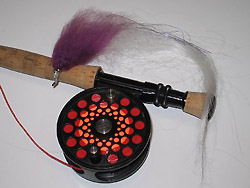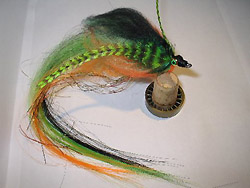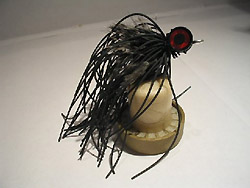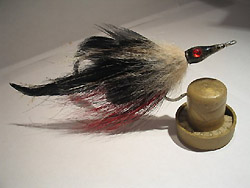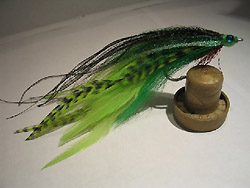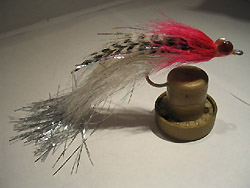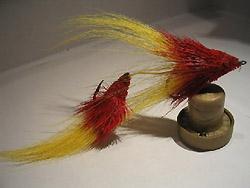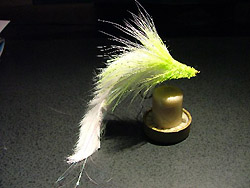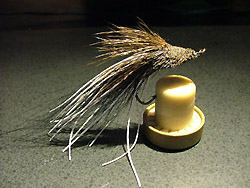 Photos and info courtesy of Rowland Frazier
The names of the flies are as follows, starting at the left upper top going across and down:
1. Hubbards Fly 2. Bunny Bugs 3. El Tigre Streamer 4.Pig Boat Jig 5.Clouser 6. Gray Ghost 7. Deceiver 8. Whistler 9. Pike Killer 10. Rabbit Diver 11. Rows Diver.