Fishing has been a passion of Jerry's ever since he was a young man. At the young age of 18, Jerry started his guiding career at a lodge in northern Manitoba. In 1996, Jerry teamed up with his wife Colette and started managing a small fishing camp in Northern Manitoba. Together, they ran this very successful camp for 5 years while Colette was in University getting her degree in Pharmacy. Once she graduated, she was no longer available to work in the north for the summer so Jerry went back to guiding.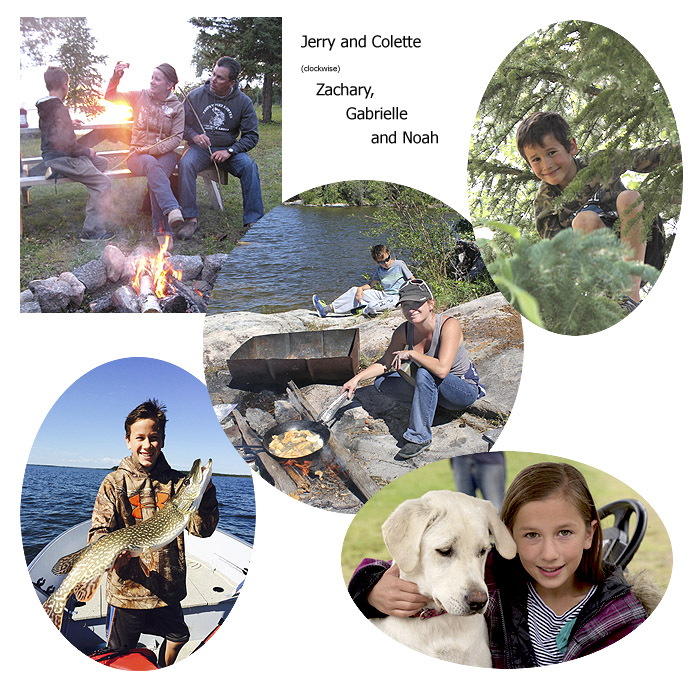 Jerry guided for fishing in the summer and some caribou hunting in the fall for a few more years. Then when his first child was born, it became even harder for him to get away and guide. Being up north without his wife and family bothered him and guiding just wasn't the same. Now he had to make a move into ownership where his family could join him, or he would have to stop guiding altogether. When an opportunity crossed paths with many years of preparation to become lodge owners, he took it. Now, together with his wife Colette, they run the day-to-day operations of Dunlop's Fly-In Lodge and Outpost.
With a lot of hard work and determination, Dunlop's Lodge went from dream to reality and with this same determination, their goal is to build this business to be one of Canada's premier destinations.
Mission Statement
To provide our guests with the best fishing trip possible at a fair price.
To strive to surpass our customers expectations.
To treat our employees fairly, honestly, and respectfully.
To treat our vendors as well as we want to be treated by our customers.
To be a responsible member of our community.
To maintain a stable and profitable growing business.