Walleye fishing on Lake Waskaiowaka is truly amazing. These chunky golden walleye can be caught most anywhere on the lake but tend to school up at certain locations at different times of the year. In the spring, which is June this far north, the walleye are found in the many rivers that flow in and out of the lake. As June turns into July, some stay in the rivers but many move out to the points and shorelines around the lake. In 10 feet of water, with a little weed growth, is usually a spot were they hang out. When August rolls around, many walleye are caught in the little Churchill river just behind camp as well as on the wind-blown shorelines around the lake.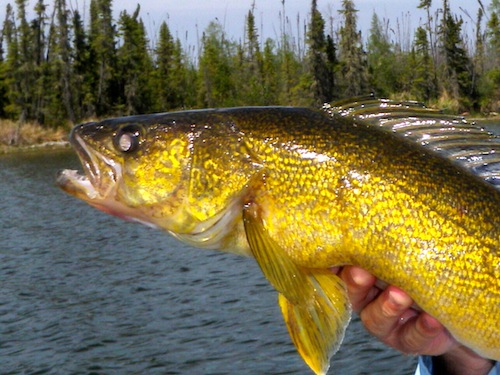 The average walleye here are 18" to 22" in length and, with a little effort, many fishermen find schools of 24" to 26" ones, even 28" to 30" walleye are caught once in a while.
Shore lunch just wouldn't be the same without tasty walleye fried just the way you like them. During your stay at the lodge, you can eat all you can for shore lunch but all others must be released back to the water. Our catch and release policy ensures that our kids will have the same great fishing that we get to enjoy.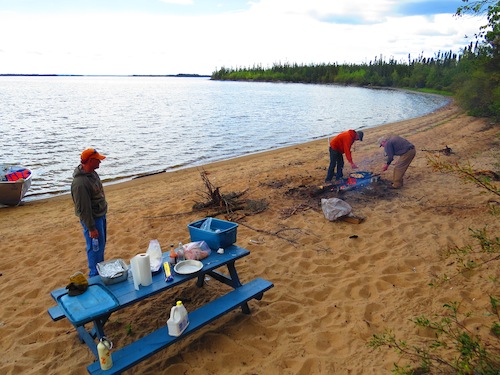 We recommend you bring a light action rod with a good spinning reel, as well as 6 to 10 lb line.
Some good lures to bring up with you are:
Jigs work well, yellow and white tails are most common
Small spoons
Small crank baits
Deep diving shad raps
Mepps spinners