Need to get away from it all? No phones, no faxes, no work or office. Surround yourself with tranquility and nature's unspoiled beauty. Our outpost camps give you a place away from it all, just you, your friends or family and one great lake.
We have two Outpost camps to choose from, Pelletier Lake and Campbell Lake. These remote accomodations offer you a greater sense of self-reliance, roughing it out in the wilderness with the conveniences of a fully equipped cabin.
For more info on each camp click on the links below:
Campbell Lake Outpost ~ Pelletier Lake Outpost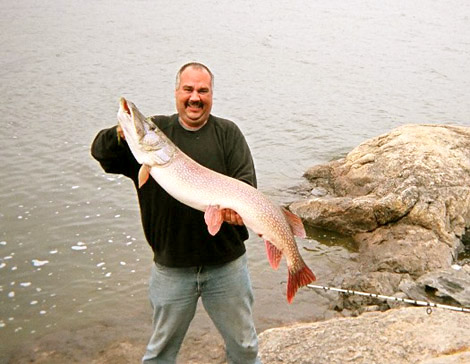 These pike were caught off the shore right in front of the cabin at Campbell Lake Outpost.